Experiment 1: Worry Time results!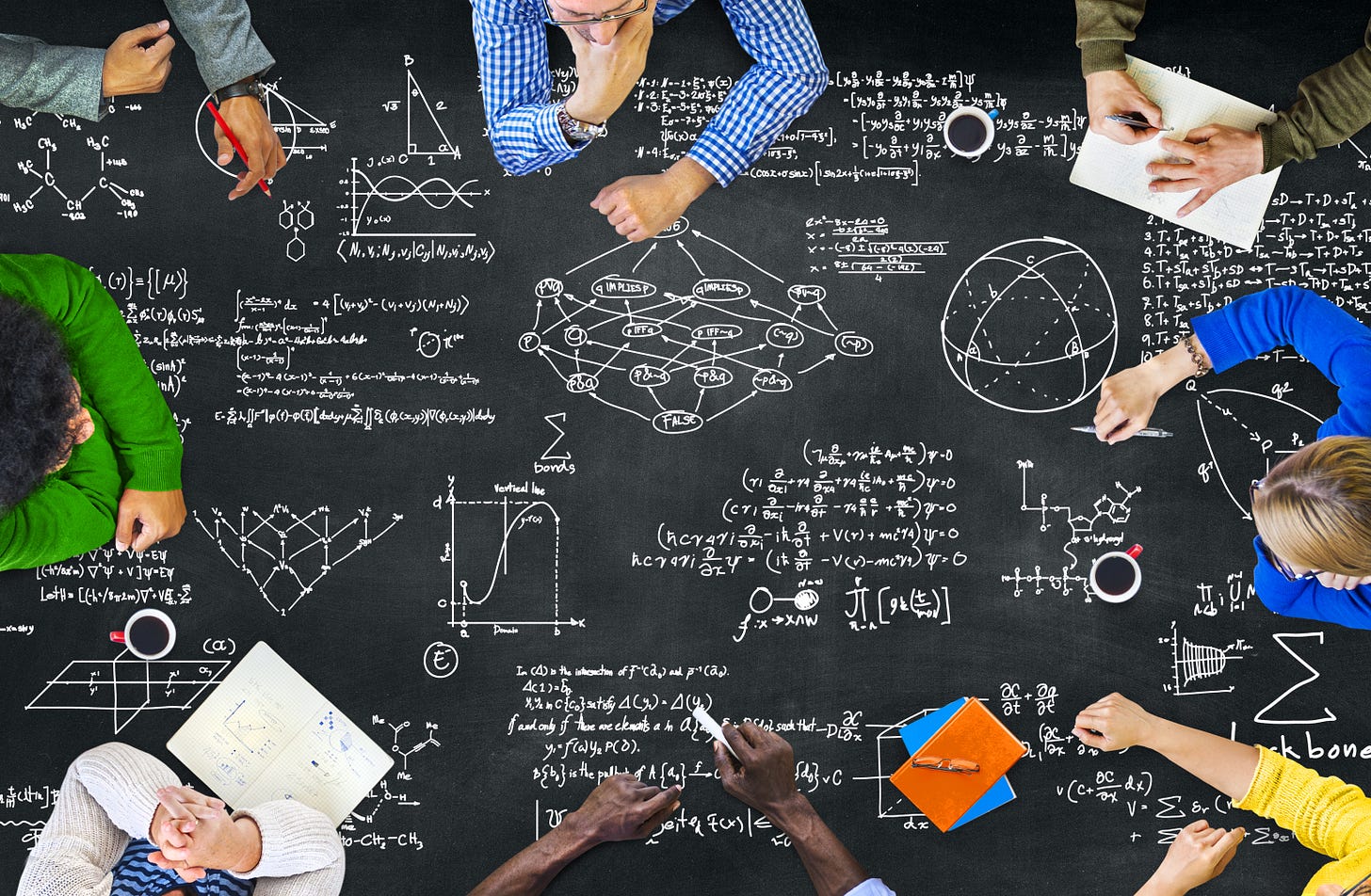 It's time for the Worry Time results! But first…can I say how overwhelmed I am by the response to My Year of Better? I honestly thought that maybe 100 people might sign up. Like, if I was lucky? There are now over 1500 of you. Which is insanely exciting for the data geek in me.
Second, thank you to everyone who has been writing to me with your stories about Experiment 1: Worry Time. Please know that I read every single word written to me, even if my reply back is simply "thank you". I'm deeply touched by what you have been sharing and also incredibly encouraged by the impact the first experiment is having.
Now, let's talk results*.
*A big shout out to NJ from Inventium, our Head of Growth and also our most experienced analyst. At around the time I was launching the experiment, I caught up with him to ask if he could help with the analysis (because clearly, thinking through logistical issues is not my strong point). Even though this project bears no relation to anything to do with his work goals, he kindly said yes. Because that's the kind of awesome guy NJ is.
There were 518 of you who completed the pre-experiment survey and 321 who completed the post-survey. Read: MASSIVE sample.
So…did this experiment work?
Yes it did!
Worry Time lead to a huge 15% reduction in worrying over the course of just one week.
It's actually an oversimplification to say "worrying decreased". What we were actually measuring is worrying as a trait (via the Penn State Worry Questionnaire). Traits are normally fixed. An example of a trait is extraversion, which doesn't change much at all over the course of a year. So it's pretty insane that something as simple as Worry Time could change a trait by such a large amount in just seven days.
The other interesting that is that almost all of you broke the Worry Time "rules" - I did too - and it still worked (and please don't take that as reason to break rules in future experiments).
Sixty-two percent of you said your sessions were ten minutes or less (so were the majority of mine). Interestingly, only 6.3% of you worried for the full 30 minutes.

One-third of you did 4-6 worry sessions, and 56% did only 1-3 sessions. Only 4.3% of you did Worry Time every day.

Only 44% of people worried in the same location (over half of you did not), and ditto for time of day.
So what does this mean? A brief (5-10 minute) worry session a handful of times per week done anywhere and at any time is probably enough to reduce worrying.
Here are my own personal reflections on Worry Time…
Despite "leading" the experiment, I wasn't able to stick to the rules I set (which yes, made me feel like a hypocritical failure…but at least I could park that worry for Worry Time). My schedule meant it was logistically impossible to worry at the same time and location every day. The only way this would have worked is doing it right before bed, but I opted not to as I value my sleep. I managed to do four sessions of about ten minutes over the course of the week at some point in the afternoon, either at home, in the car, or at work.
What I liked most about the experiment was the Worry list. I found it liberating to be able to write down my worries so I could focus on other things. Then when it came time to worry, I found that many of the worries had either been resolved or simply didn't worry me any more.
I did have one day during the week that was particularly stressful. I wrote down what I was worried about but I simply couldn't get the issues out of my mind. I had to work through them then and there to find a solution. Once I did this, I was okay. But it did make me wonder whether Worry Time as a technique was strong enough to work on even the toughest worries. Perhaps not for me.
I received so much feedback from my fellow experimenters and I wanted to share a few quotes that I found particularly insightful. I have kept them anonymous, but in future, if you share with me, let me know if you would like your name used against things.
"I woke up Day 2 actually looking forward to my Worry Time! (Probably makes me weird – whatever 😊 ) So I honed my list, adding extras to it, and was doing a reasonable job of keeping other worry thoughts out of my day. By Day 3, I was getting a bit bored, and also I am generally a doer, so I downloaded my worries to a spreadsheet and wrote responses to them, eg 'break it down to small steps', 'too far in the future', 'take a deep breath as you can't control that', 'yes that is a genuine bad thing for further management', and 'just get on with it', etc. By Day 4, I actually made some phone calls / emails / did some organising to deal with some of my worries. (I'm not sure if that was part of the script!) By this stage also I was noticing that in general the minor level worries weren't creeping into my consciousness, as they normally would. By Day 5 I was feeling better about my week as I felt more productive in both work (even though it felt weird to set aside time in the middle of each time to worry!), and I moved ahead a few life projects. It almost felt like I didn't need to spend time worrying, as all my worries were out in the open and not exactly dealt with in terms of actions but dealt with in terms of enough energy expended on them."
"I found the practice of allowing myself to catastrophise really helped purge my worries and I had a really productive, focussed week because of it. It also allowed me time to address little niggling recurring worries, and I took steps to deal with these issues which previously seemed too minor to address, but nonetheless had been on my mind for some time."
"Ok so I hated the sessions! I hated them because I found them difficult. I did the half hour every evening and by day 3 I was worrying about everything and not able to hold it within the half hour. My anxiety escalated. So I took evasive action and used day 3 to scrawl lists of actions I may take in regard to each of the worries and sort through some kind of structure.

The interesting part of that was that I realised that 90% of my worries were related to the past. All those things I can't do anything about. That's not much attention to the important 10%!

So the last 4 days I stuck to the rule of only worrying about that 10% and if my mind wandered to the past I had to pull it back. In a nutshell this achieved 2 things :

1. To focus on worries of the here and now which may lead to something practical that I can do (in my case it was all the stuff in my house so I've been focused on sorting it). The insight that I was focusing on the past was very helpful.

2. It made me grateful for all the things that I have in my life. Most of my worries aren't life threatening."
"Recognising I had somewhere to put the worry (even mentally) helped to put it to rest so I had time to focus on other tasks."
"Making notes of my worries was cumbersome in itself. I disliked typing my worries into my phone telling myself I don't like the difficulty of tapping words into a small screen (yet seemed able to manage WhatsApp, SMS, Instagram and Twitter just fine during this time). I could have carried a notebook around instead but told myself my handbag was too small (even though I carry a notebook for my writing projects – which I didn't want to sully with my worries). I can only conclude that I had a mental block about writing down my worries."
"As a lifelong worrier, my experience was that once I'd written a worry down on my Worry List, I felt less inclined to worry about it. My Worry Time appeared in my diary and I had to look at my list to remember what my worries were!!"
Thank you to everyone who participated and to those who took the time to send over your reflections. It's been a privilege to get insight into your lives.
Experiment 2: Failure Resume wraps up on Wednesday. I'll be posting mine tomorrow and shall report back on those results next week. And stay tuned for next Monday when Experiment 3 is released.
And if you know someone who you think would like being part of My Year of Better, share this project with them via the button below. The more, the merrier.