Experiment 3: Minor Acts of Kindness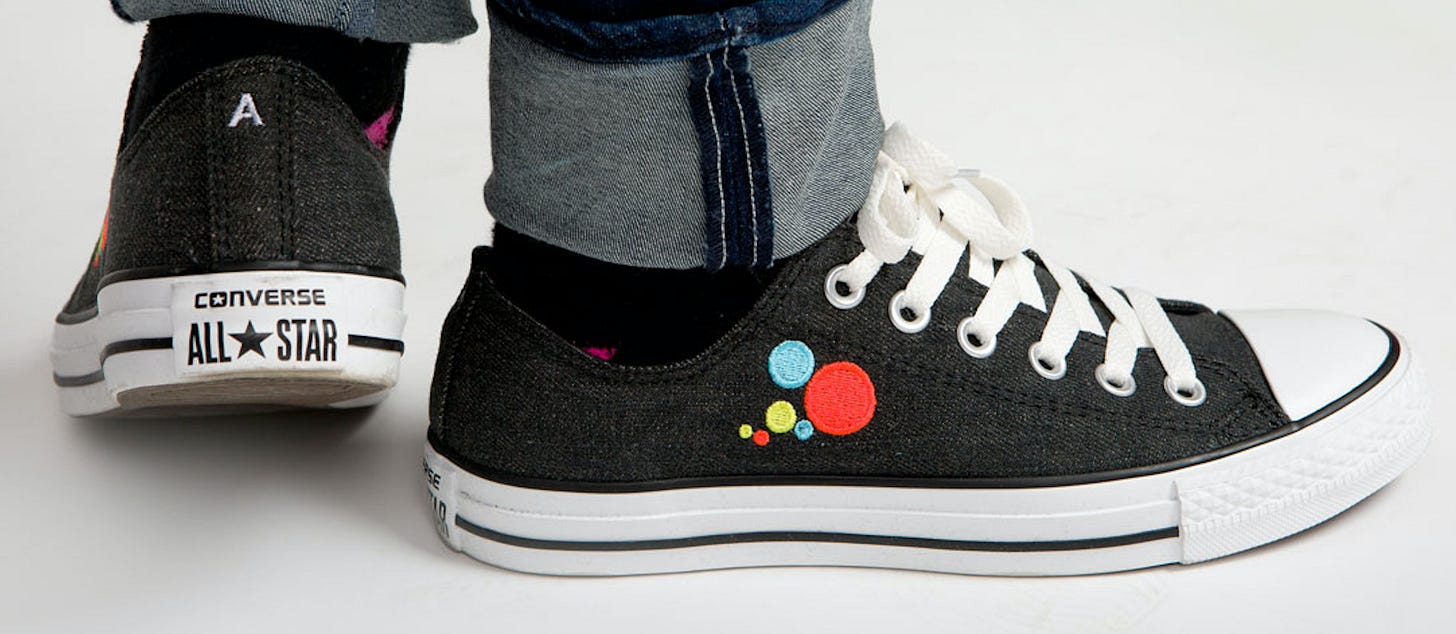 Hello there fellow experimenter!
I know Experiment 2 was a tough one - I received a lot of emails from people sharing their experiences and opting out of it. Which I totally get. No judgement from me.
The good news is: Experiment 3 should be an easier and funner one - so here goes…
Experiment 3: Minor Acts of Kindness
If you read my Failure Resume, you will have seen that 2016 was a rough year. What I didn't share is that 2015 wasn't much better. Towards the middle of the year, two key staff members resigned (which represented 25% of the team, as there were only eight of us back then).
Resignations are tough at the best of times, but this situation was horrible. Not only were these two consultants heading off to start their own consultancy, the manner in which they left the business created a tonne of ethical, moral and financial challenges for me to deal with. And to deal with urgently to keep Inventium afloat. The week following on from the resignations was the single most stressful week I have had in Inventium's 13-year life thus far.
One morning soon after all the drama had died down and the business found a new rhythm, I was working away on a report at my computer. I looked up and noticed the team had all come around to my desk and one of them was holding a gift-wrapped box.
A couple of members of the team launched into a speech, thanking me for how I had managed the situation. They told me I was calm under pressure, I was decisive and respectful, and made them feel like they were in secure and caring hands under my leadership.
I started to tear up. This was completely unexpected.
And then, I opened up the box.
The team had made me a custom-designed pair of Converse sneakers (my footwear of choice at the time) with the Inventium "bubbles" embroidered on the side. To this day, these sneakers remain the most thoughtful gift I have received in my life. I still have them in my wardrobe, five years on and many kilometres later.
I think back to this moment relatively often. It is one of my happiest memories of leading Inventium.
What I find interesting is that is was a completely unexpected and unsolicited act of kindness. And it reminded me of a debate that consumed me many years prior…
Around two decades ago, I was in the middle of my hardest year in academia - my Psychology Honours year. My Doctorate was literally a walk in the park compared to that horrible, intense year that was Honours. The hours were long, the workload was high, and the expectations were even higher - my final score (one little number) would determine whether I would be accepted into the Doctoral program.
As a result of the intensity, I was constantly on the look-out for outlets of procrastination, pleasure and distraction.
One such outlet came in the form of almost daily intellectual debates with one of the faculty members, Mal, about the existence of Altruism, defined by Oxford as a selfless concern for the well-being of others.
Mal's position was that altruism did not exist. Everything we did as humans were ultimately driven by selfish motivations to make ourselves feel better.
My position was the opposite. As a somewhat naive and optimistic 21-year-old, I truly believed that selfless acts of kindness did exist. I hated the notion that people only did things to ultimately benefit themselves. To me, this painted a bleak picture of human nature - one that I did not want to accept. And to this day, I am still a staunch believer in the existence of altruism.
And to me, those Converse sneakers symbolised altruism in action.
Whether you believe in altruism or not, Experiment 3 is about bringing more selfless acts of kindness into the world*.
*The irony of this experiment is not lost on me, as ultimately, the origin of this experiment rests in a study that showed that this behaviour will benefit us through boosting our own happiness.
Professor Lynn Alden of the University of British Columbia led research into the impact of people performing six small, kind acts per week for four weeks. She found that happiness increased almost three-fold within the first week. From there, the increase was sustained for the remaining three weeks. People's satisfaction with relationships in their life also increased significantly.
So experimenters, here are your instructions for this week's experiment. It's not an exact replication of Alden's research, but we shall see if the idea still works:
Complete the pre-experiment survey. We will be measuring whether this experiment boosts happiness and relationship satisfaction.

Over the next week, undertake seven minor acts of kindness. Kind acts = acts that benefit others or make others happy, typically at some cost to oneself. Some examples include: unload / load the dishwasher at work even though it's not your job, make lunch for a workmate, buy someone a book you think they might like. Remember, we are talking about minor acts of kindness, so there is no need to buy your partner fancy gold jewellery or something grand like that.

Consider scheduling the acts in your calendar to make sure you don't forget. That's what I plan to do.

You may chose to do one act per day, or you might want to batch them over a couple of days (which is what Alden asked people to do in her experiment).
Now I get that not everyone will participate in every experiment. But imagine if the now 1600+ strong group of us all committed to doing 7 acts of kindness over the next 7 days. That's a total of 11,200 kind acts going into the world. Pretty cool.
Hop on here to complete the pre-experiment survey.
And I'll be in touch in a couple of days with the results of Experiment 2: Failure Resume.