Experiment 7: Clean Up Your Meetings (and results from Experiment 6: Ask Better Questions)
Hello fellow experimenter!
Time to talk results + our next experiment.
Experiment 6: Ask Better Questions - the results!

The results are in for Asking Better Questions. In case you don't remember, the challenge was to resist the urge to start meetings and conversations with the horribly dull question of "How are you going" and instead start with a more meaningful, interesting, and insight-provoking question.
While the lab rat community is still 1700+ strong, the lab rats amongst us are starting to get survey fatigue methinks…For this experiment, we had a bit under 50 paired responses to analyse. Still enough to look for statistical significance, but hey, I do always like as much data as possible.
I am excited to report that this experiment worked! For those who asked better questions over the two-week long period, general wellbeing increased by 10% and satisfaction with relationships increased by 9%. Both results were statistically significant.
I must admit that I found this to be one of the hardest experiments so far. The urge to start all conversations with "How are you?" was so deeply ingrained for me. I went for the Level 1 option (applying the strategy to work meetings only) and this was a challenge. I found that remembering to ask better questions was helped by having a post-it note on my laptop and having that post-it saved as a picture as my wallpaper on my mobile. For me, the biggest challenge was that I felt really uncomfortable launching into a random question. It felt strange and socially awkward. But as soon as I got over that and just asked the question, it always elicited a far more interesting response than "good".
Thank you for those who wrote to me to share your experiences. Here are a couple that I really particularly interesting:
"Okay, so I have been FAR FROM perfect on this one, however... (1) having prompt questions was awesome (thank you, I'll be keeping these!), and (2) just thinking about asking better quality Qs (even if I didn't for some reason), made me actually listen *better* to the standard "How are you?" question."
"This little experiment has had a really big impact, but not in the way I thought it would... The first few attempts at better questions were from some standards I had written down, and I used a couple of them on multiple occasions. The responses were novel, and a little awkward occasionally, but then something unexpected happened. When I went to ask one of my pre-prepared questions, my 'brain' slapped me and told my 'heart' to ask a question I really wanted to know...off the cuff and something that I was genuinely interested in about that person. The response was one of my highlights of this process to date...and has jolted me into a realisation that people want to tell their real story. Amantha, this has changed my game most definitely for the 'better'."
Experiment 7: Clean Up Your Meetings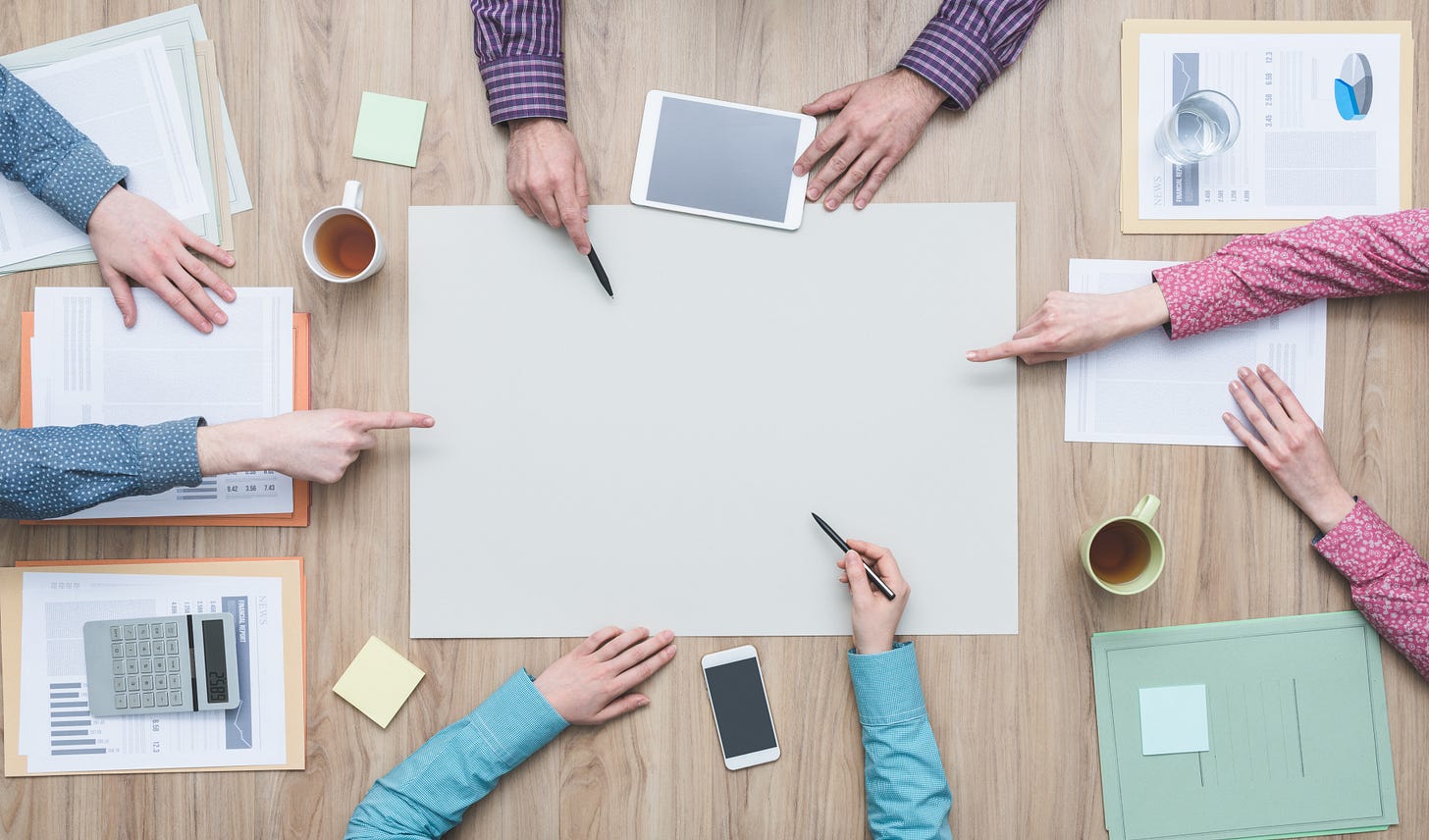 Okay then - still with me? Let's get cracking with Experiment 7.
With most of us still working from home the majority of the time, you have probably found yourself in Zoom meeting hell. Meeting after meeting, staring at a screen, half concentrating and half checking your email or refreshing your news feed. It sucks, for both the host and the participants.
I recently finished reading Joy At Work by Marie Kondo (the guru of cleaning and organising one's home) and Scott Sonenshein (Organisational Psychologist and Professor at Rice University). I'm a fan of both of their work so I was excited to see how I could "clean up my work". The authors dedicate an entire chapter to cleaning up meetings. So this week, we are going to take Scott's advice on this and do the following:
Complete the pre-experiment survey here. It's a quick one and should only take you one or two minutes. And fellow experiments, remember: the more data we have, the more confident and informative I can be when reporting the results. 

Go through your calendar for the last two weeks and write down each of the meetings you attended.

For each meeting, ask yourself the following three questions:

Was it required for my job? For example, did it give you information that you couldn't have learned from reading something? Did it help solve a problem? Did it lead to a critical decision?

Did it help me move closer to my ideal work life?  For example, did you learn something that would help advance your career or learning?

Did it bring joy? For example, did it make you feel more connected to co-workers? Was it fun?

For all meetings that do not satisfy at least one of these three conditions, eliminate them. If you are the organiser, that's easy. Delete them from everyone's diaries with a short explanation of why you are deleting them. If you are a participant, speak to the organiser about your purpose in the meetings and the role they want you to play. Perhaps there has been a lack of communication and with adjustments, the meeting could meet one of the requirements. But if the organiser can't answer this question adequately, excuse yourself from the meeting.

Enjoy the next week or two with less meetings!
Don't forget to complete the pre-experiment survey here. It will only take a minute or so and will contribute towards having a robust data set to analyse the impact of this strategy.
I'll be in touch in a couple of weeks with the post-experiment survey.
Cheers
Amantha